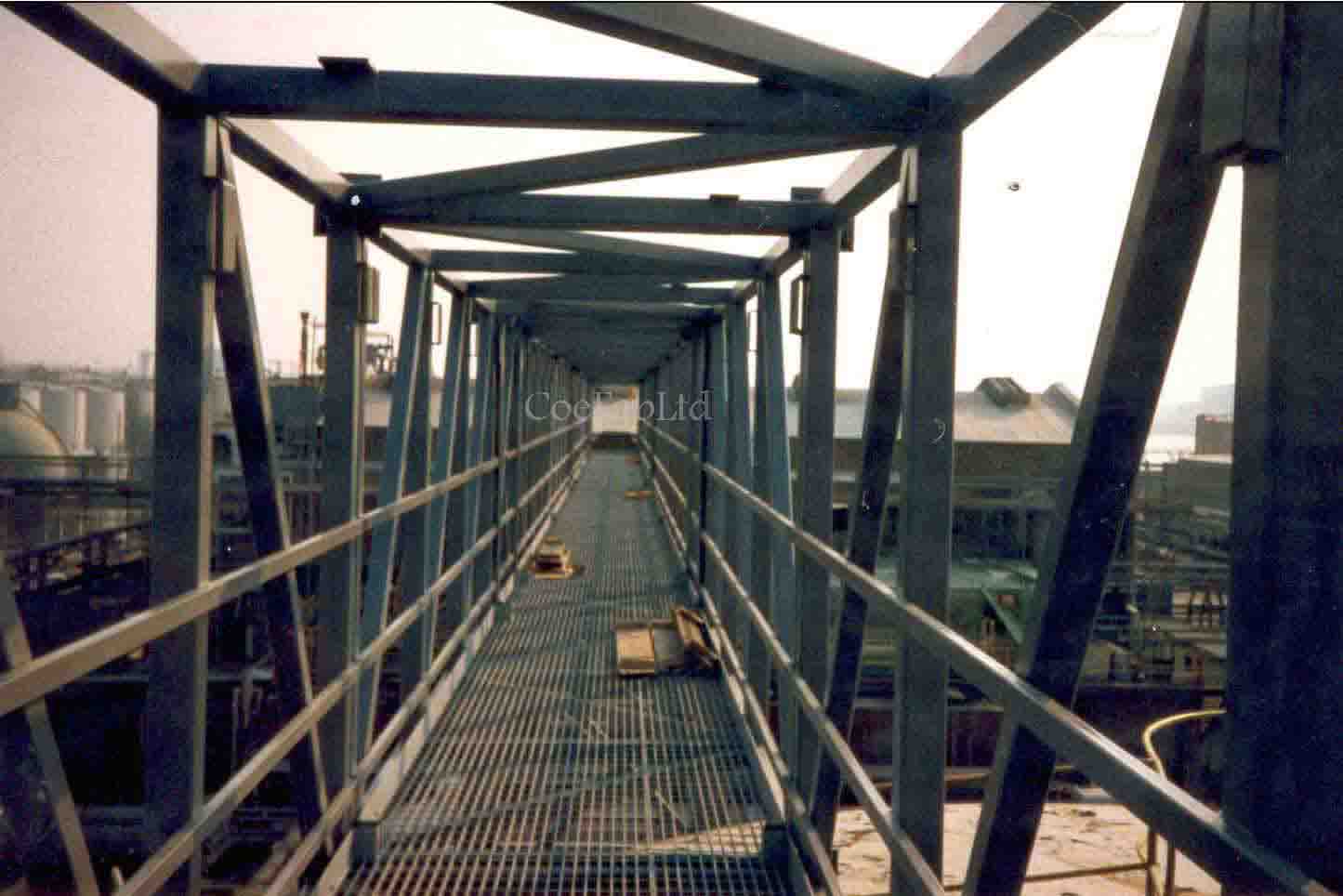 Long walkway Specialist Iron Gantry. Hollow section frame with open grid flooring, galvanised painted.
Enquire about this design
Specialist projects are difficult to price without a site visit but please include your Location, Our Design Number, approx Width and Height if possible and we can arrange an appointment. Alternatively, attached drawings may be sent by email.