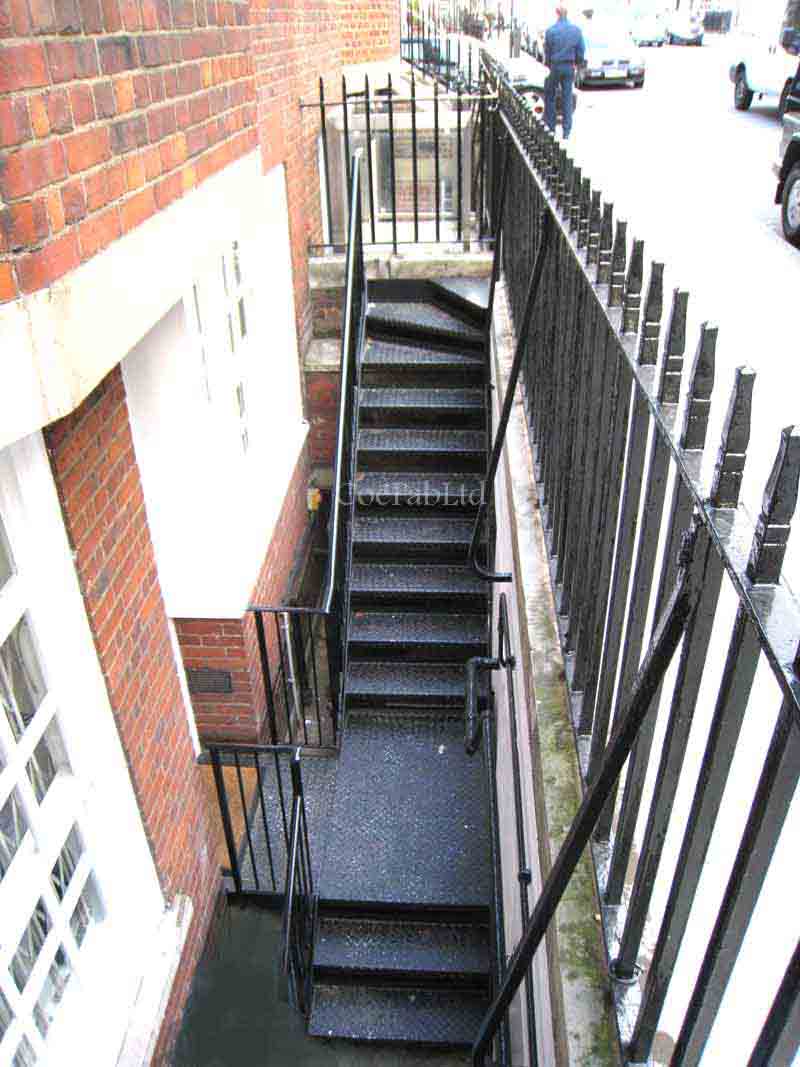 Steel Staircase to London basement. 180mm x 10mm flat stringers with 6mm  non slip steel chequer plate treads and flooring.  12 mm square infill bars to balustrade, galvanised painted finish.
Enquire about this design
Specialist projects are difficult to price without a site visit but please include your Location, Our Design Number, approx Width and Height if possible and we can arrange an appointment. Alternatively, attached drawings may be sent by email.