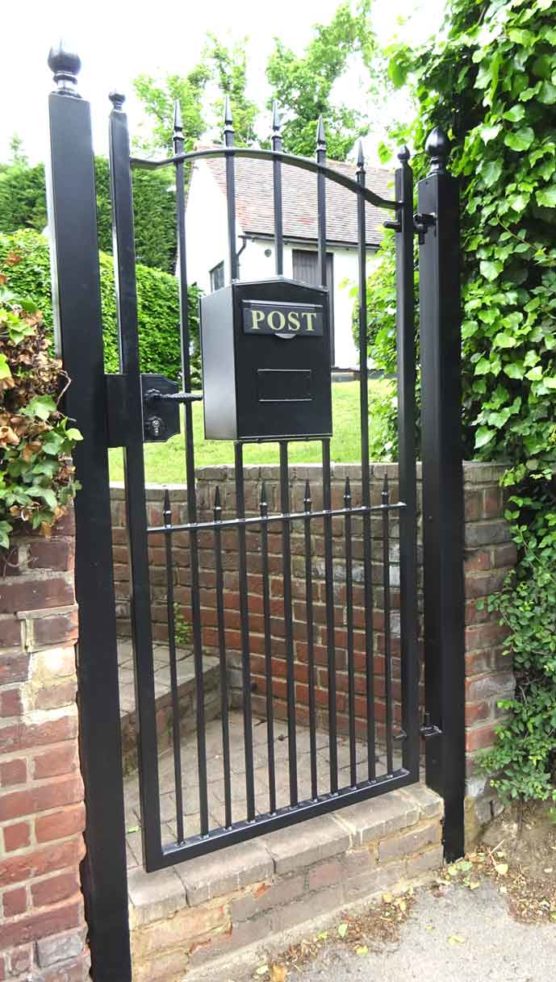 SG-45. Iron side gate with post box.
Constructed with
40mm x 40mm box frame, 40mm x 10mm horizontal rails, 16mm solid round infill bars, 12mm solid round dog bars, 10mm x 100mm x 5mm box posts.
Enquire about this design
Please include your Location, Our Design Number, approx Width, Height and number of Posts if required.