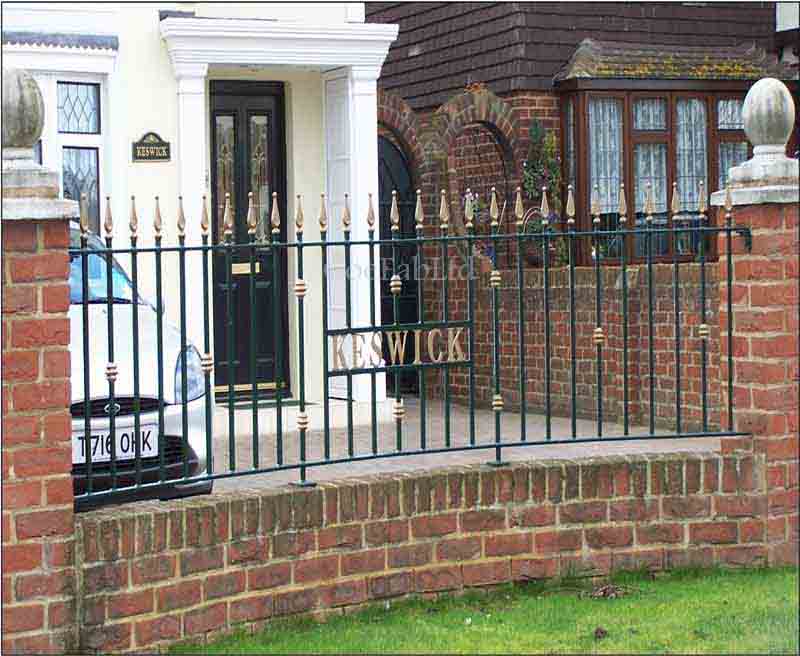 R1-16
Metal Railings with house names.
Constructed with;
40mm x 8mm flat horizontal frame
16mm round vertical bars.
House numbers and names can be incorporated in our gates and railings.
Enquire about this design
Please include your Location, Our Design Number, approx Width, Height and number of Posts if required.