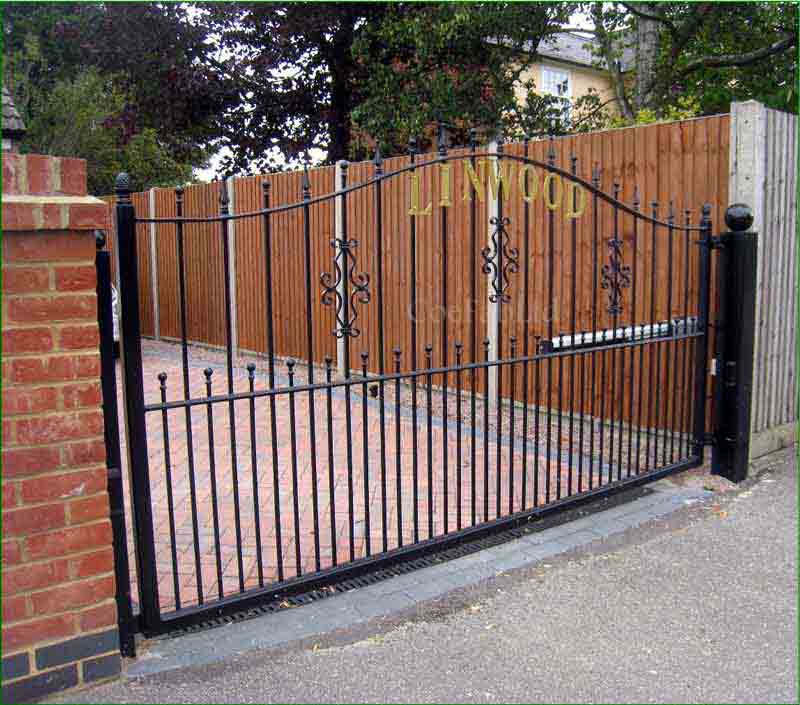 DG2-52. Metal gate with name incorporated.
Constructed with;
50mm x 50mm box frame
50mm x 8mm flat horizontal bars
12mm square infill bars
12mm x 6mm scrolls
Optional name of house included.
Enquire about this design
Please include your Location, Our Design Number, approx Width, Height and number of Posts required.