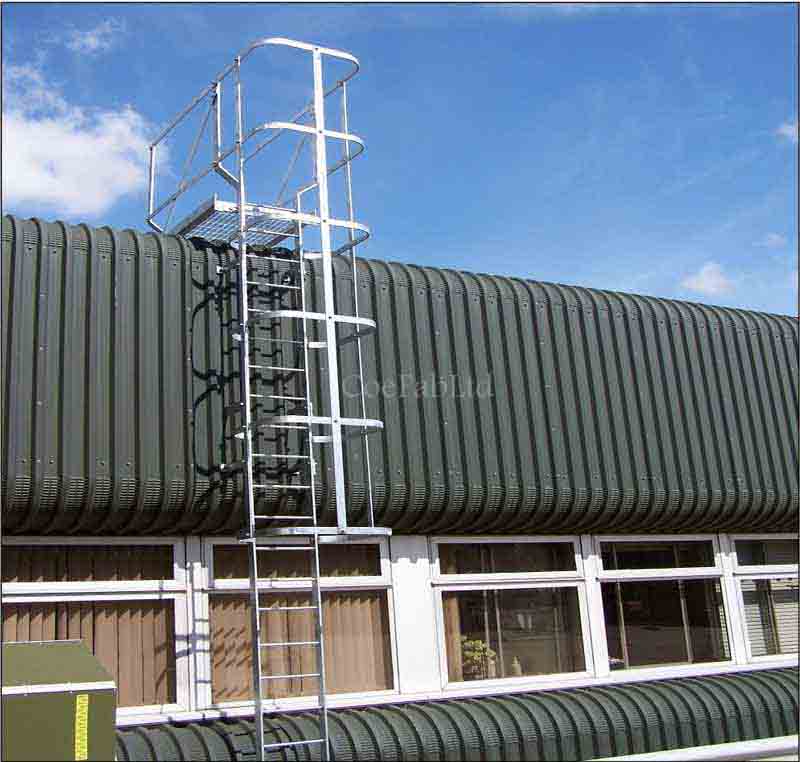 Metal Access Ladder.
65mm x 12mm flat stringers with 20mm round rungs and 50mm x 10mm flat hoops galvanised finish.
Enquire about this design
Specialist projects are difficult to price without a site visit but please include your Location, Our Design Number, approx Width and Height if possible and we can arrange an appointment. Alternatively, attached drawings may be sent by email.