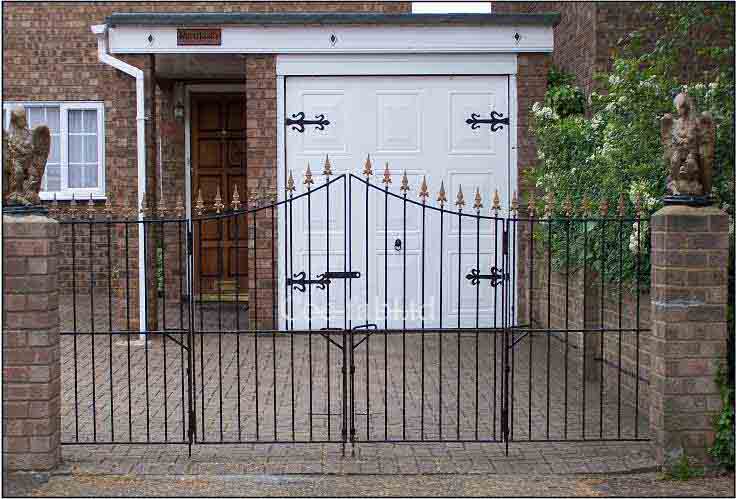 DG2-4. metal Drive Gates
Constructed with
40mm x 10mm frame
12mm round vertical bars, at 1000mm high.
Rising to 1200mm.
These gates have been
folded for limited space at no extra cost.
Enquire about this design
Please include your Location, Our Design Number, approx Width, Height and number of Posts if required.