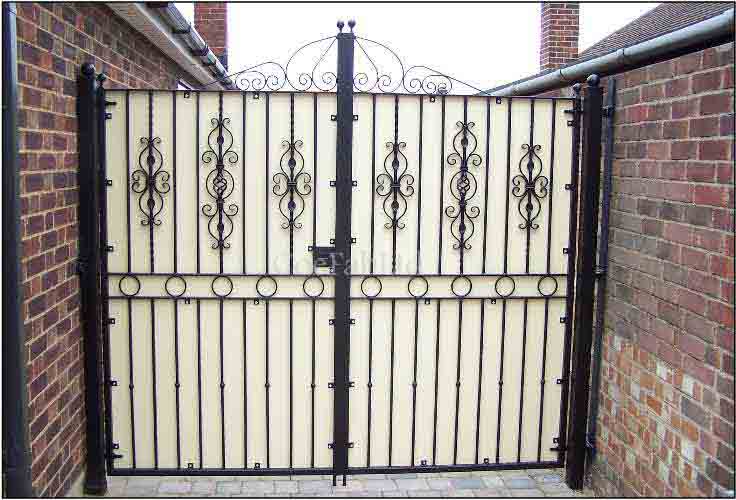 DG1-17. Wrought Iron Gates With Backing
Constructed with;
30mm x 30mm box frame
30mm x 10mm horizontal bars
12mm square infill
12mm x 6mm scrolls and rings
1850mm rising to 2150mm high.
Enquire about this design
Please include your Location, Our Design Number, approx Width, Height and number of Posts if required.