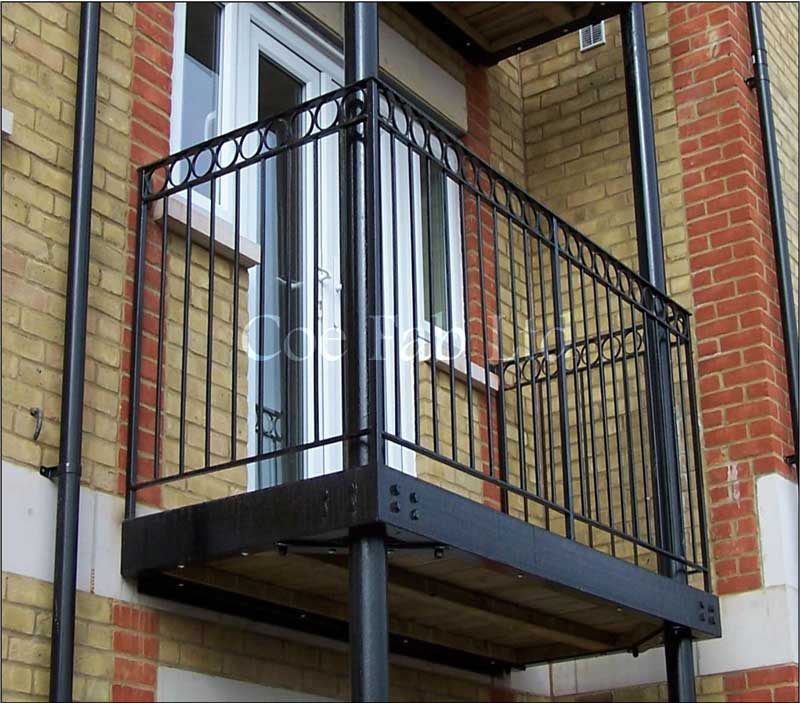 Double storey Commercial Iron Balcony.
Constructed of tube posts and channel frame with timber supports and timber decking galvanised painted finish.
Enquire about this design
Specialist projects are difficult to price without a site visit but please include your Location, Our Design Number, approx Width and Height if possible and we can arrange an appointment. Alternatively, attached drawings may be sent by email.